It's been a busy year at TruGIS. We've been truly fortunate to be able to work on projects that we enjoy, but also have meaningful impacts within our own communities and beyond.
We're proud to be part of some exceptional partnerships of devoted professionals, spanning industries, who possess a passion for their work and a vision for what could be. Converting these informed visions into reality is a challenge we've gradually taken on.
This development cycle is approaching its conclusion; we can finally discuss what's gripped our focus. While each project is different, they all unite under one banner: To strengthen local economies, making environmental protection strategies the driving force of that process wherever possible.
What's new?
Over the past two years, with the help of supply chain, circular economy, food security, and economic development experts in BC, we've developed interactive relational models that are now tackling food supply-chain security, industrial supply-chain management, and the adoption of circular economy strategies.
Our custom asset maps are helping connect BC's economic development professionals, and promoting local businesses who understand the benefits of circular supply chains.
The LCIC Industrial, commercial, and agricultural inventory mapping system for the Columbia Basin is nearing completion, after 2.5 years of research and development.
Check back for more details on all these projects in the coming weeks!
Questions / inquiries: DM via linkedin, or email support@trugis.ca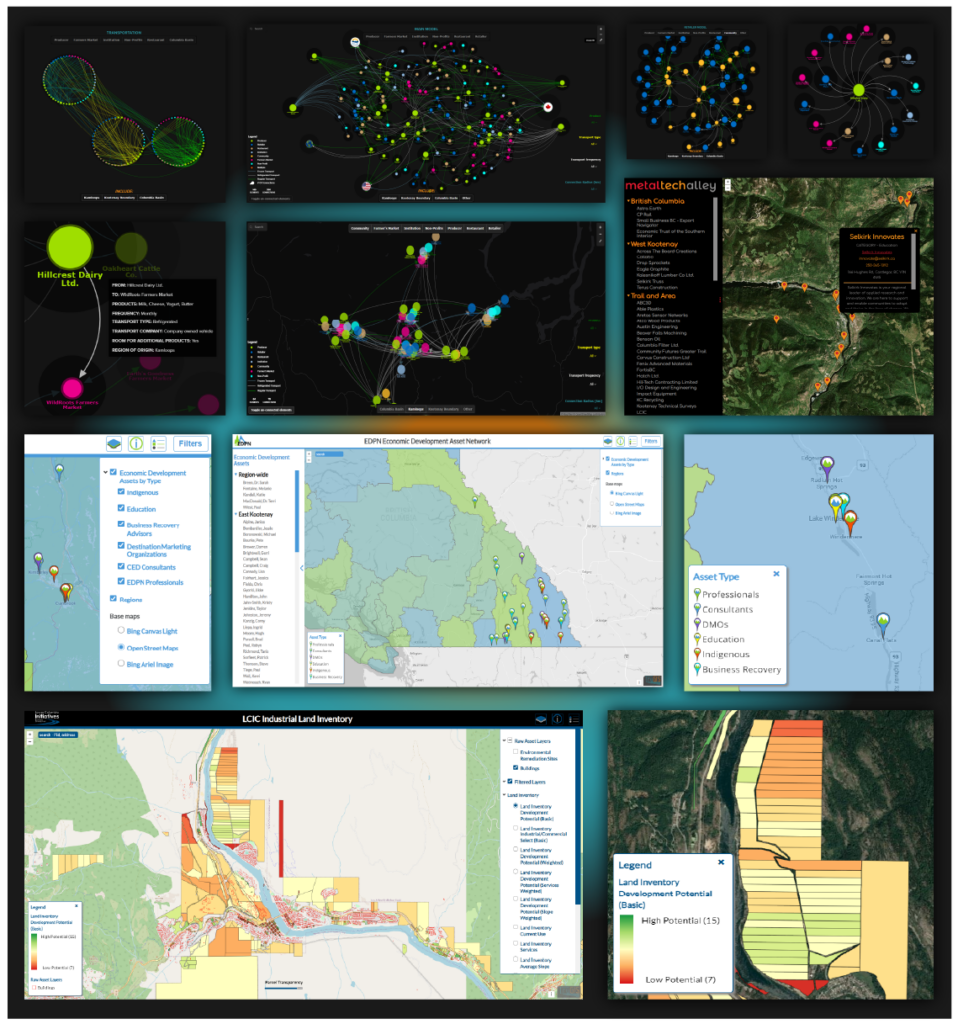 #trugis #gis #supplychain #supplychains #foodsupplychain #foodsecurity #circulareconomy #foodtraceability #datavisualization #britishcolumbia #landassetmapping